Pressure Wash · Softwash
We are always hiring!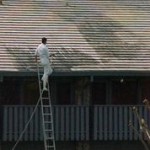 From entry level assistant technicians to administrative and management positions-Part time or full time, experienced or not, we are always looking for quality people to join our team. Attitude, dependability, pride in workmanship and a desire to please our customers are the traits most sought after by our company. Competitive base pay with bonus incentives.
Please use the attached employment application and press Submit at the bottom when completed: