About Coastal Softwash USA
Coastal Softwash USA is a professional roof cleaning and exterior cleaning company that is both certified and authorized to pressure wash or softwash residential and commercial properties. When the roof cleaning or exterior cleaning project calls for softwashing we utilize specialized, proprietary cleaning products, systems, techniques and equipment to quietly and safely clean, disinfect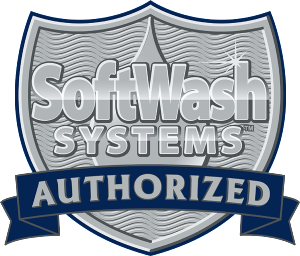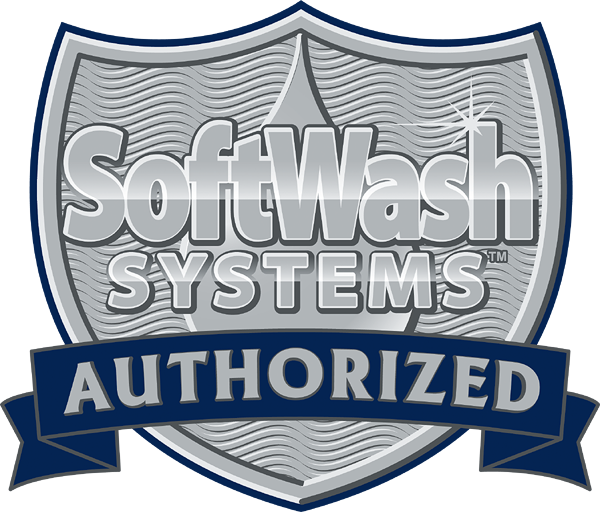 and sanitize. Whether we are pressure washing or softwashing our process and its methods are Drought Ordinance compliant. We also easily comply with any/all Storm Water Pollution regulations and the Clean Water Act. Best of all, our products are Eco-safe, non-toxic and 1OO% biodegradable.
Coastal Softwash USA's non-pressure softwash process kills exterior mold, bacteria, algae, fungus and more at the root system. Results are a much longer lasting clean that saves our customers money and also uses up to 70% less water.
Coastal Softwash USA's pressure washing service is essential for those hard surfaces like driveways, sidewalks and pool decks, along with those 'impossible to clean' areas that make a property look neglected and dirty.
Coastal Softwash USA's owners are construction and business professionals with experience dating back to the late 1970's. Collectively, this means you are hiring a certified, authorized, experienced, professional company that uses state of the art equipment and Eco-safe products.
Coastal Softwash USA protects you with Public Liability & Property Damage insurance along with the expected workers compensation insurance for all employees.


"We have been putting up with this ugly black and green moss or algae on our tile roof for years.... but heard bad things about getting a tile roof power washed. Then we came across Coastal Softwash USA.... we are extremely happy with the results!"
Dennis S., Redondo Beach, CA
Project: Tile Roof softwash


"We had Coastal Softwash USA clean our solar panels. Very professional, showed up with lots of equipment, like they do this for a living, not some guy working out of the back of a pickup. We'd hire them again in a second."
Michael B., Sherman Oaks, CA
Project: Roof and home exterior softwash


"Great job! Coastal Softwash USA was a delight to deal with! The complete exterior cleaning of my house after the Sage Fire went beautifully with an excellent end result. Great value for money and the work on my 2 story house was finished in a day."
Iain M. in Stevenson Ranch, CA
Project: Roof and home exterior softwash


"Excellent work and cordial...Coastal Softwash USA did a GREAT and professional job!!"
David T. in Rancho Palos Verdes, CA
Project: Softwash/Pressure wash exterior surfaces


"Coastal Softwash USA was prompt, courteous and accommodating. I'm very picky and they helped me out to get the job done in my little window of time."
Julie L. in Tarzana, CA
Project: Softwash/Pressure wash exterior surfaces


"It was a pleasure working with Coastal Softwash USA. They made it very easy and convenient getting this project done. I highly recommend. Thank you."
Annelyn D. in Gardena, CA
Project: Gutter cleaning


"The service provided by Coastal Softwash USA was excellent. They responded promptly. Accomodated my schedule. Performed all the work thoroughly and efficiently.... I would certainly use this company again in the future."
Julie L. in Tarzana, CA
Project: Softwash/Pressure wash exterior surfaces


"We had a roof and stucco siding to wash. I researched all the exterior washing companies I could find in
Los Angeles. I made contact with a couple. Coastal Softwash USA was both responsive and knowledgeable
without any sense of sales pressure or hype. Their prices were fair. Showed up when planned. Did a great job. I would
HIGHLY recommend them."
Brad B. in Los Angeles, CA
Project: Softwash roof and home exterior


"Had my rain gutters cleaned and clear for the rainy season. They were great. On time and professional."
Stacey C. in Torrance, CA
Project: Gutter cleaning


"When I got home from work and saw my deck, I about passed out. I was stunned at how almost brand-new it looked to me, especially on the sides of the deck that had never been cleaned....."

Thomas K in Newbury Park, CA
Project: Softwash/pressure wash Wood deck


"Coastal Softwash USA was great to work with and I would hire them again in a heartbeat!! They cleaned
my old drab looking fence and brought new life to it. They were a pleasure to work with."

Tracy A. in Los Angeles, CA
Project: Softwash Wood Fence


"Coastal Softwash USA is a very professional company! They spent hours to clean our gutters and did a really thorough job. I'll definitely hire them again."
Shirley H. in Tarzana, CA
Project: Gutter cleaning


"Coastal Softwash USA was very knowledgeable and available. They provided a great service for us at a price lower than a lot of other quotes. I was very pleased with their explanation of the process of their work, and they saved me a lot of trouble from doing the wrong work on my roof!"
Adam G. in Agoura Hills, CA
Project: Clean a roof


"Coastal Softwash USA was phenomenal.They arrived promptly and were extremely professional. The tasks were done thoroughly and made such an improvement to my house. I will definitely use Coastal Softwash USA again....."
Marie A. in Los Angeles, CA
Project: Home softwash/pressure wash


"We had an amazing experience with the Coastal Softwash USA crew, softwashing our Spanish clay tile roof. I knew pressure washing was not an option......."
Marcia H. in Westlake Village, CA
Project: Roof cleaning


"I've used Coastal Softwash USA on various occasions and they are always on time, considerate of our residential space (apartment community) and do a thorough job every time."
Nadra E. Goleta, CA
Project: Softwash, pressure wash decks, walls, porches


"Coastal Softwash USA was great. Confirmed the appointment time, showed up on time, went over the details of the job and performed professionally. The pricing was fair and they were a pleasure to have around the house....."
Lewis S. in Los Angeles, CA
Project: Pressure washing decks, porches, driveways


"95% improvement after softwashing my tile roof. A neighbor had his roof pressure washed and besides the damage to it, the mold/mildew is already coming back!..."
Arthur M. in La Verne, CA
Project: Roof cleaning


"Very professional."
Anu K. in La Canada Flintridge, CA
Project: Clean Gutters and Downspouts


"Excellent product and professional and knowledgeable service."
Homeowner in San Marino, CA
Project: Clean gutters and downspouts


"Easy to work with. Responsive to our needs. Fair prices"
Judson E. in Pasadena, CA
Project: Softwash/Pressure wash Exterior Surfaces


"Coastal Softwash USA explained everything in detail and also made good suggestions"
Vicki W in Arcadia, CA
Project: Roof clean


"A totally great, absolutely professional job by Coastal Softwash USA"
Matthew D in Los Angeles, CA
Project: Powerwash Exterior Surfaces


"They were a pleasure to work with and we couldn't have been happier. Quick communication and great quality. It is also great to know they use eco-friendly and drought compliant techniques. Thank you so much, again!"
Homeowner in Torrance, CA
Project: Powerwash Exterior Surfaces


"Responded to my request quickly and set up an appointment. Did a good job and the price was reasonable. I would use them again."
Carol L in Thousand Oaks, CA
Project: Powerwash Exterior Surfaces


"Coastal Softwash USA did a terrific, thorough job of cleaning my gutters and softwashing my porch and driveway. Looked brand new. They were professional, prompt, with very reasonable prices. They were also very honest about what I DIDN'T need, which helped save me money."
Joe L in Glendale, CA
Project: Powerwash Exterior Surfaces


"Very impressed! Did a great job on our tennis court. Now that I see what softwashing can do without damaging my tennis court, I will do it yearly."
Robbin C in Los Angeles, CA
Project: Softwash tennis court


"Coastal Softwash USA did a highly professional and efficient job on cleaning the debris off my tile roof. My yard was left super clean of the debris removed. I will hire again."
Spencer M in Reseda, CA
Project: Roof clean-debris


"These guys were honest, on time, followed directions and did a fantastic job. They told me exactly what to expect and the results were excellent. I don't have to paint my home now and softwashing left ZERO damage to my stucco-excellent!!! Can't say enough good things about our experience."
Mark A in Redondo Beach, CA
Project: Softwash exterior surfaces